FANTASTIC INVESTMENT OPPORTUNITY IN COROLLA
If you sign by November 1st, the developer is offering a credit at closing of $32,000 for the 7 bedroom package, a $40,000 credit for the 9-bedroom package and a $48,000 credit on the 11 bedroom package. The 9 and 11 bedroom package will also include an additional $5000 allowance for a built-in tiki bar.  This deal is exclusively with Coastal Outer Banks Realty so call Laurie Battaglia (252-207-5650) today for additional details.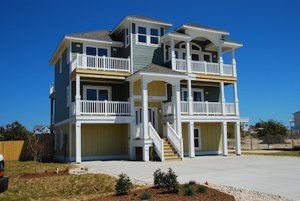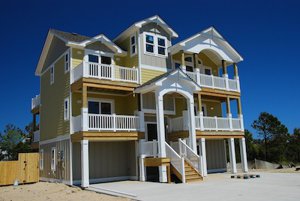 Welcome to Corolla Shores
Corolla Shores is the newest SAGA community located on the northern beaches of the Outer Banks.  A collaboration of SAGA construction and Kees Vacations, this upscale community promises a strong ROI with elegant floor plans and homes sites of more than 14,000 SF.  Consistent with the fit and finish owners have come to expect from SAGA construction, the homes will have everything you could want including granite countertops, tiled showers, easy to maintain floors and private pools.  They will also come fully furnished with comfortable beach chic interiors that befit this top of the line home.  
Click here for a virtual tour!
Corolla Shores Pricing
7-Bedroom    Through November 1st only - $763,000 (795,000 less 32,000 credit)
9-Bedroom    Through November 1st only - $955,000 (995,000 less 40,000 credit)
11-Bedroom  Through November 1st only - $1147,000 (1,195,000 less 48,000 credit)
Key Facts about Corolla Shores:
Excellent investment Opportunities with a very high ROI (see sidebar for more info)
Brand new community with great beach access and large home sites
Homes sites are located in X flood zones so no flood insurance required
There is a community sewer system which allows for large homes and no worries on septic systems
Corolla Shores is the only manicured, oceanside community fully maintained by the HOA
Complete turn-key investment opportunity
Furnished with top-of-the-line furnishings
Proven winner!
This opportunity is good for only 4 homesites so please contact Laurie Battaglia today at 252-207-5650 for more details or email me at laurie@coastalobx.com!